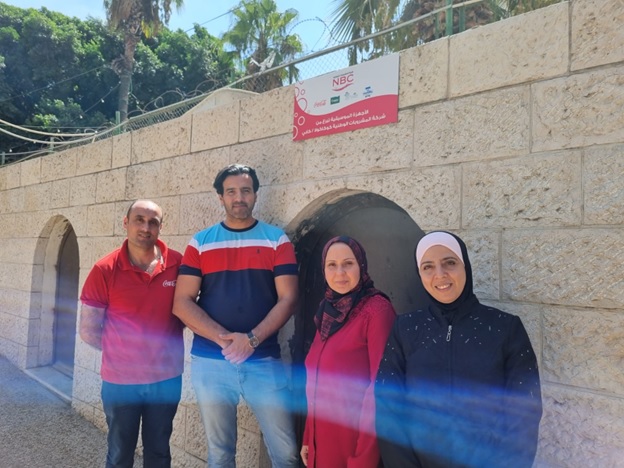 The National Beverage Company Coca-Cola/Cappy (NBC) and Al-Tayf Dairy and Food Products Company "Candia" has contributed to the provision of equipment to the Musical and Recording Center at Nablus Children Happiness Center. They supplied the Center with some specialized supplies and instruments to help teaching the children music and signing.
About this support, Mr. Imad al-Hindi, General Manager of NBC and Al-Tayf Dairy and Food Products Company, said, "supporting the musical center at the Children Happiness Center is to respond to the talents of our children who always deserve the provision of the best qualifications to highlight and develop such talents. Our contribution to equip the center is intended to be aligned with the project's needs, such as the provision of the necessary musical and artistic instruments so that the Center can teach the children how to play music and create various works of arts".
Mr. al-Hindi explained the importance of providing support to the centers that would contribute in discovering the talented children, improving their cultural awareness and sense of music, in addition to developing their capacities and personalities. He asserted that the Palestinian children are clever and talented by nature, but their abilities and talents need to be harnessed and reinforced, which intersects with NBC strategy persistently working on supporting the children and youth in all the sport, educational, and social sectors.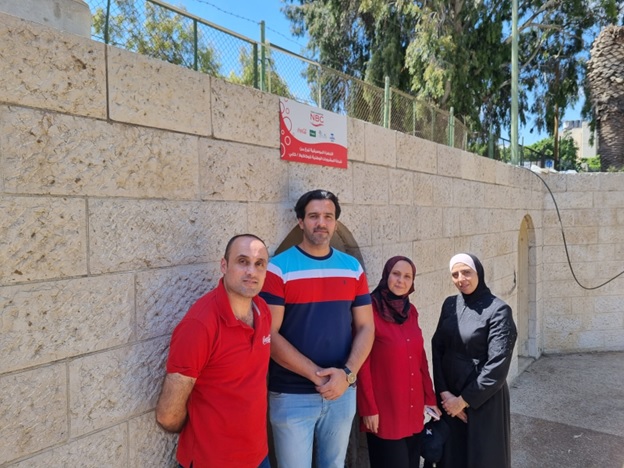 On her part, Mrs. Samah Hanoun, Director of the musical center, extended thanks and gratitude to NBC and Al-Tayf Dairy and Food Products Company "Candia" which always seeks to provide whatever it takes to uplift the cultural, artistic, academic, and educational potentials of the children. She asserted that such support will contribute to discovering many emerging talents and developing the prominent talents. Mrs. Hanoun noted that music education has been seeing increasing turnout in Palestine, but it still needs further support and capabilities to develop it.
The Children Happiness Center is an entertainment center in Nablus Municipality, and is dedicated to the children of the eastern part of Nablus. The Children Happiness Center was founded in 1998 in cooperation between Nablus Municipality and the Welfare Association to receive children until the age of 14 years. The Center is intended to enhance the children's cultural potentials and provide green and safe yards and entertainment spaces for the children.