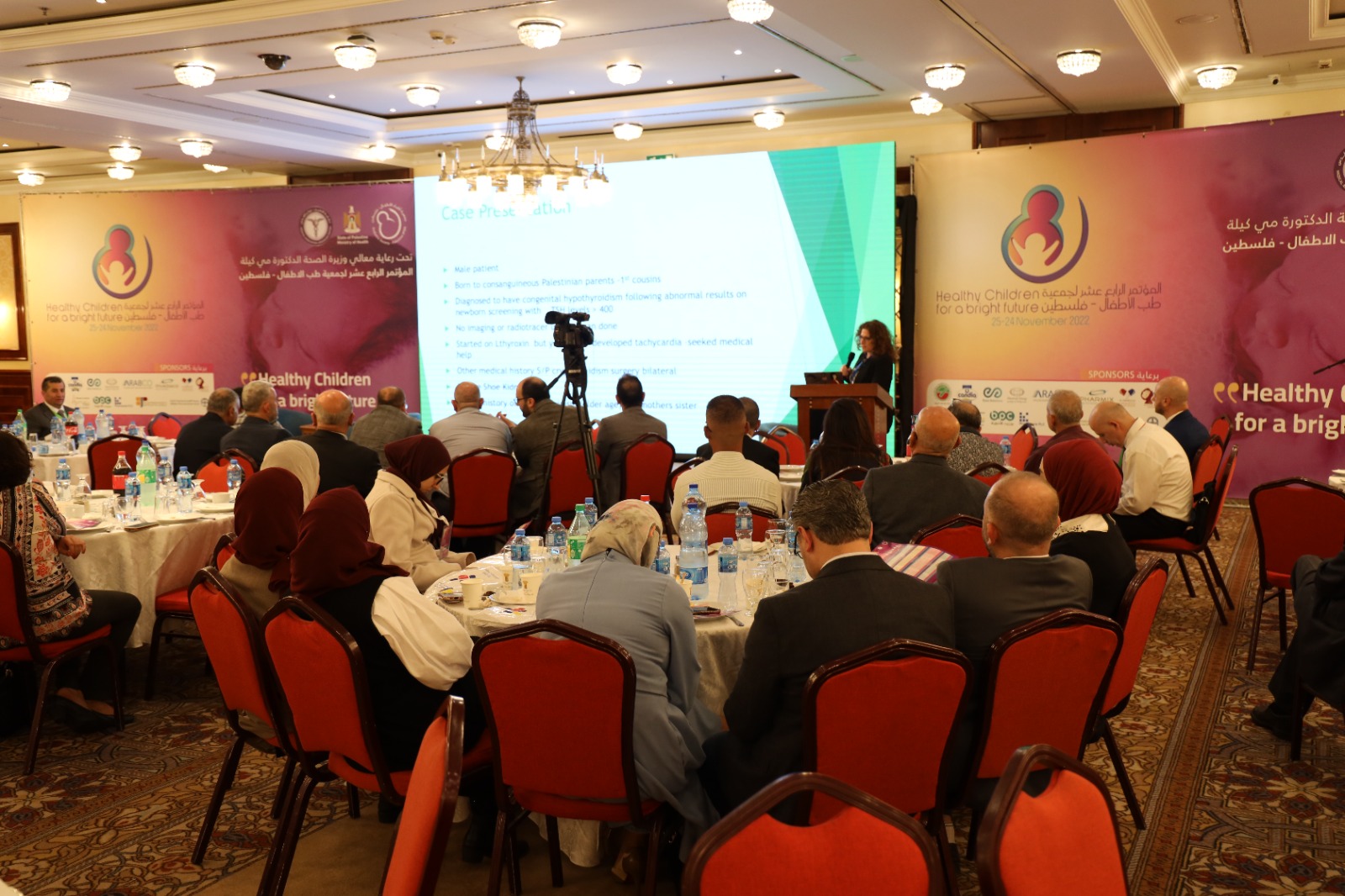 AL-Tayf Dairy and Food Products Company "Candia" provided sponsorship for the events and activities of the Fourteenth Conference of the Pediatric Society of Palestine, which was held over two days at the Oasis Hotel in the city of Jericho.
The Conference was organized under the motto of "Healthy Children for a Bright Future". The activities of the Conference included a number of valuable lectures, presented in the presence of about 200 pediatricians from all governorates of the country.
Regarding the sponsorship of the Conference, Mr. Imad al-Hindi, General Manager of AL-Tayf Dairy and Food Products Company "Candia", said that "our sponsorship of the activities of the 14th conference of the Pediatric Society is only part of our social responsibility through which we have endeavored to stay in constant contact with all sectors of the community, exploring its needs and contributing to meeting such needs. Hoping that their participation in the Conference will make the Company a partner in the academic and medical renaissance.
Mr. al-Hindi added, "It is very important to pay attention to holding such conferences, which will contribute to opening horizons for exchange and communication among doctors and researchers, and a chance to discuss everything new in pediatrics and its development."
He pointed out that the health sector in Palestine requires greater attention from all, especially in light of the large number of diseases and viruses spreading locally and globally with the associated challenges being faced. Therefore, it imperative for us to take part and contribute to everything that would develop this sector. It is our pursuit and in line with our vision to contribute to building an integrated and sustainable health system, as we are keen in AL-Tayf Dairy and Food Products Company "Candia" to provide an integrated food basket of dairy and cheese made from 100% fresh milk, containing the most important nutrients needed by the body. Our products are manufactured by Palestinian hands, in addition to the production of milk fortified with vitamins
On his part, Dr. Abdel Salam Abu Libdeh, President of the Pediatrics Association of Palestine, valued the sponsorship of AL-Tayf Dairy and Food Products Company "Candia", and praised their efforts and constant endeavor to support the health sector. He pointed out that the Conference aimed at raising the level of health care for children, by presenting the latest medical researches and studies related to pediatrics. The Conference to bring together about 200 doctors and experts in this field, which in turn would open a great and valuable opportunity for doctors, experts and researchers to exchange experiences and learn about everything new in the field of pediatrics.
He explained that the Pediatrics Association of Palestine seeks to work on raising the technical level of pediatricians in Palestine through holding scientific conferences to present and stage scientific research, personal tests and lectures in the field of pediatrics. The Association also endeavors to develop and continuously update methods of continuous medical education and develop policies and protocols for correct medical work and disseminate such knowledge among doctors.