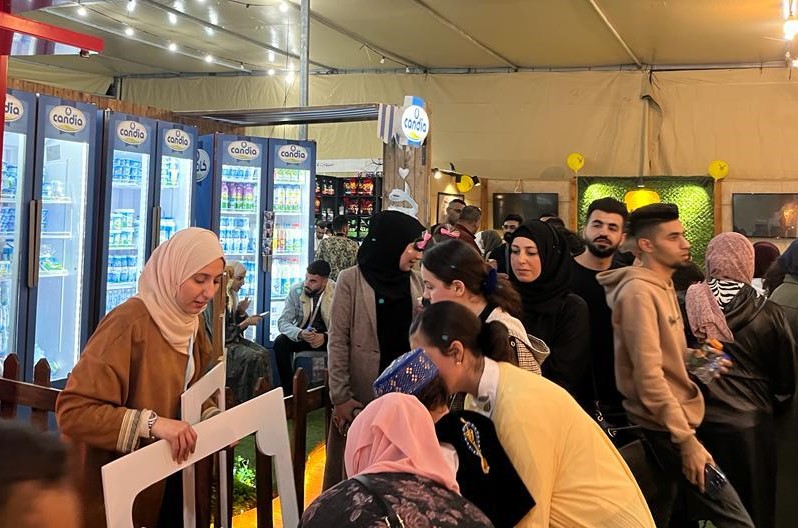 Al-Tayf Dairy and Food Products Company "Candia" completed its participation in the first Palestinian Village Festival, which was held on the grounds of Palestine Technical University - Kadoorie in the city of Tulkarm for three days, under the auspices of the Governor of Tulkarm, Issam Abu Bakr, with an official and popular presence.
The General Manager of Al-Tayf Dairy and Food Products Company, Mr. Imad al-Hindi, said, "The Company seeks, through participation in exhibitions, to maintain constant contact with the Palestinian citizens, who can, through such exhibitions, get the opportunity to know and communicate with companies and explore the national products." He added that Candia has endeavored to set up a modern exhibiting stand that provides many distinctive products produced by the Company for the Palestinian market.
Mr. al-Hindi also explained that the Company takes the city of Tulkarm as a home for its factory. He indicated that the Company has been keen to deal with local farms to produce fresh milk in its products, which gives the national product a high position in terms of quality. Candia's participation, along with dozens of national companies in exhibitions and initiatives, confirms the mission to support the local product and develop Palestinian industries.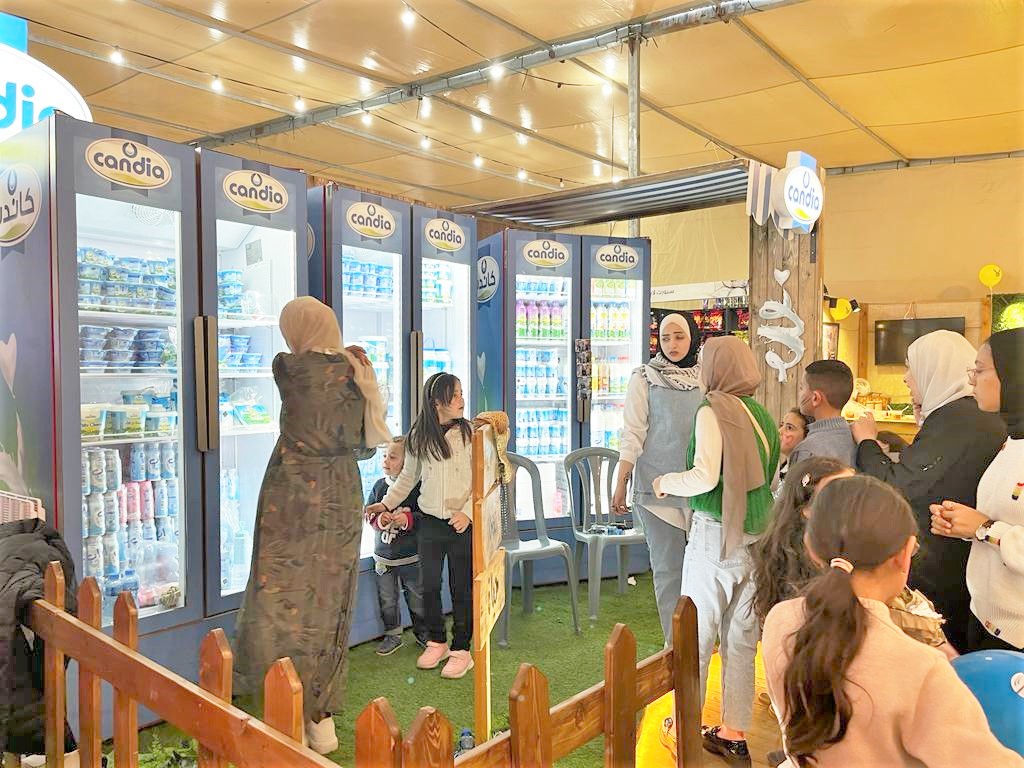 On her part, a lady citizen named Watan Al-Taj said about her visit to the Candia's booth at the Festival, "that the Company was distinguished in providing various products with different sizes, in order to enhance the knowledge of the Festival visitors about its products and the items that it offered in the markets." She noted that one of the most important feature of Candia products is its use of fresh milk, which is reflected in the quality of its products.
On his part, another male citizen named Baraa Noairat said, "Candia's stand presented many distinguished gifts, including a variety of its products." He explained that the Festival had a great impact in introducing national products and companies to students inside the university and to visitors from outside.
Al-Tayf Dairy and Food Products Company "Candia" succeeded, during the last period, in producing a food basket that includes more than 50 items of high quality of fresh products that are rich in vital elements and vitamins according to the highest international quality standards to ensure a healthy life for the Palestinian citizens. Candia has also managed to achieve a huge outreach in the Palestinian market. within a record period of time.