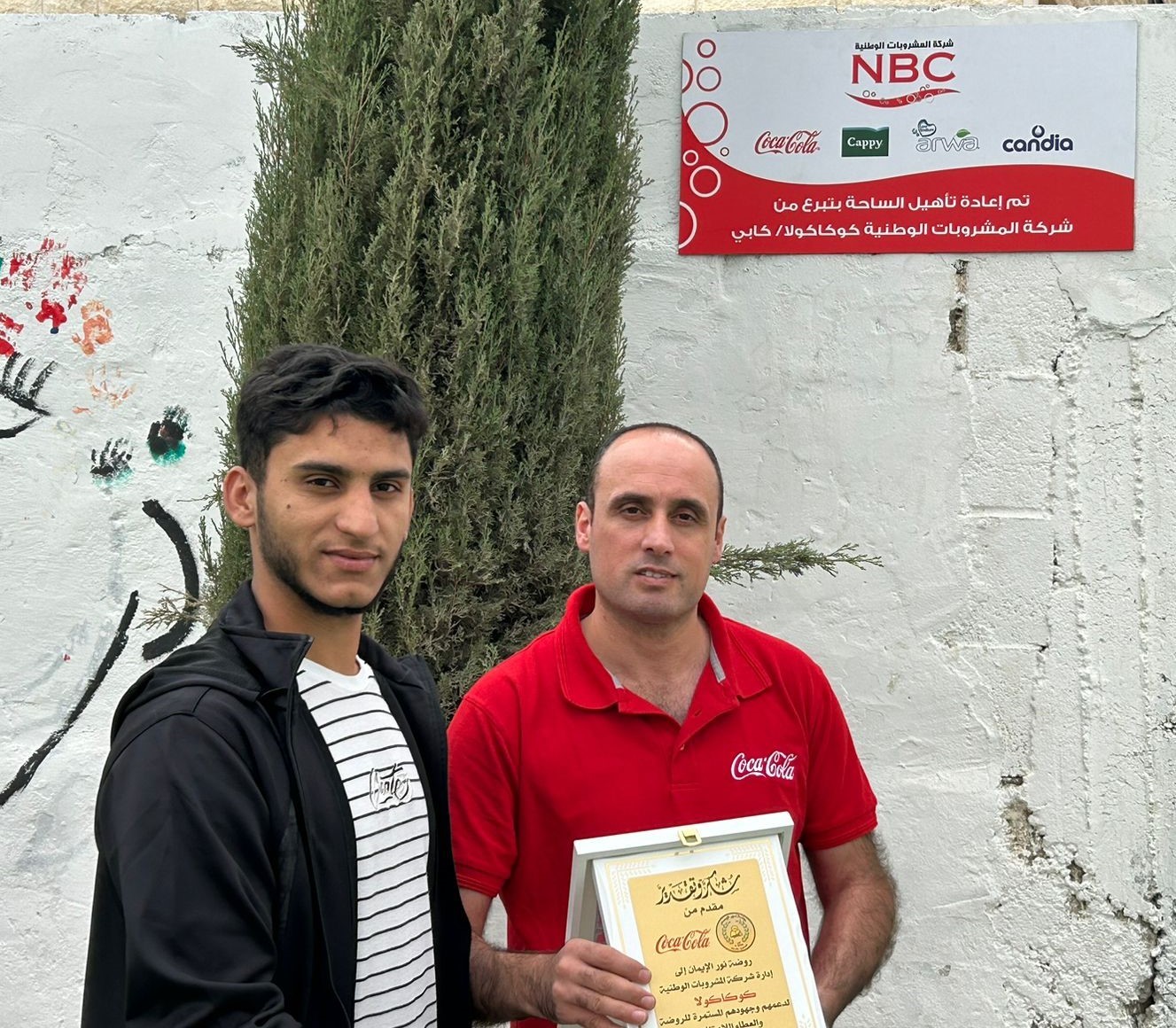 The National Beverages Company Coca-Cola/Cappy, along with Al-Tayf Dairy & Food Products Company, sponsored the Noor Al-Iman Kindergarten in the village of Rafat in southern Hebron. The support included the rehabilitation of the kindergarten's outdoor area and providing some children's toys, with the aim of supporting the continued operation of the kindergarten.
Noor Al-Iman Kindergarten is located in the southern part of the town of Samu' in southern Hebron, near the separation wall, making the area marginalized and remote, which has made transportation to and from it difficult.
Regarding the support provided, the General Manager of the National Beverages Company Coca-Cola/Cappy and Al-Tayf Dairy & Food Products, Mr. Imad Hindi, stated, 'As leading national companies, it is our duty to stand by our children in marginalized and remote areas, and to support institutions that take care of them and provide the necessary equipment and resources to create a suitable learning environment for children.'
Hindi added that the social responsibility of both companies, the National Beverages and Al-Tayf, obligates them to stand by children at all educational stages, including kindergartens, which are considered the first building block in the educational journey. He emphasized that both companies pay special attention to initiatives and institutions that contribute to strengthening and developing the educational process, especially in remote and marginalized areas where support gains additional importance, given the urgent need of these areas for anything that enhances their resilience.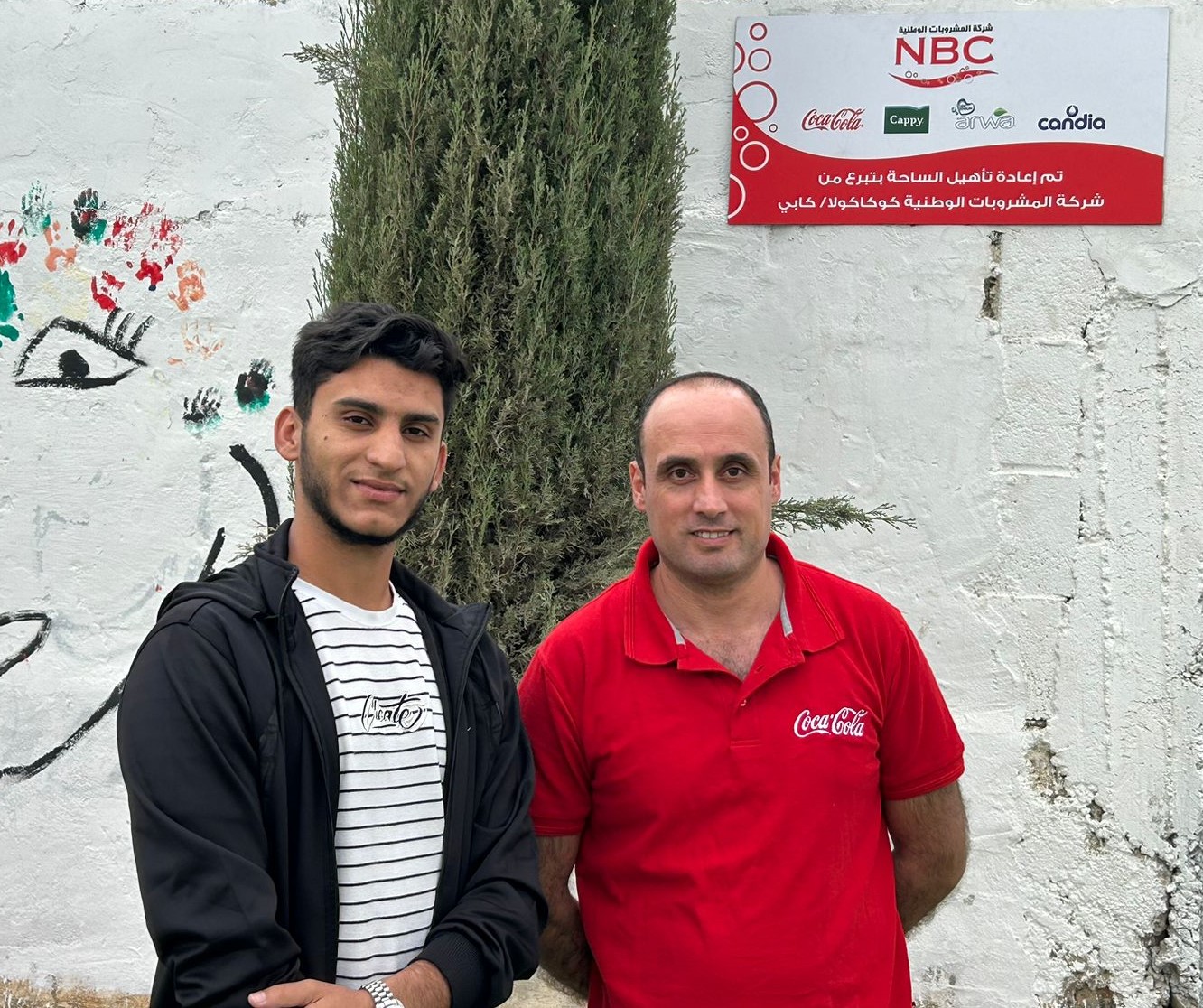 On his part, the director of Noor Al-Iman Kindergarten, Mr. Amar Abu Awad, expressed his gratitude to the National Beverages Company Coca-Cola/Cappy and Al-Tayf Dairy for meeting the needs of the kindergarten, which has been renovated and rehabilitated to be a suitable place for educating children and enhancing their levels. This is particularly important as it is the only kindergarten serving the residents of the area who face difficulty in traveling to neighboring areas.
The National Beverages Company Coca-Cola/Cappy and Al-Tayf Dairy continuously strive to support the educational process and initiatives that focus on children and their rights."