Candia completes its participation in Our Food Exhibition 2022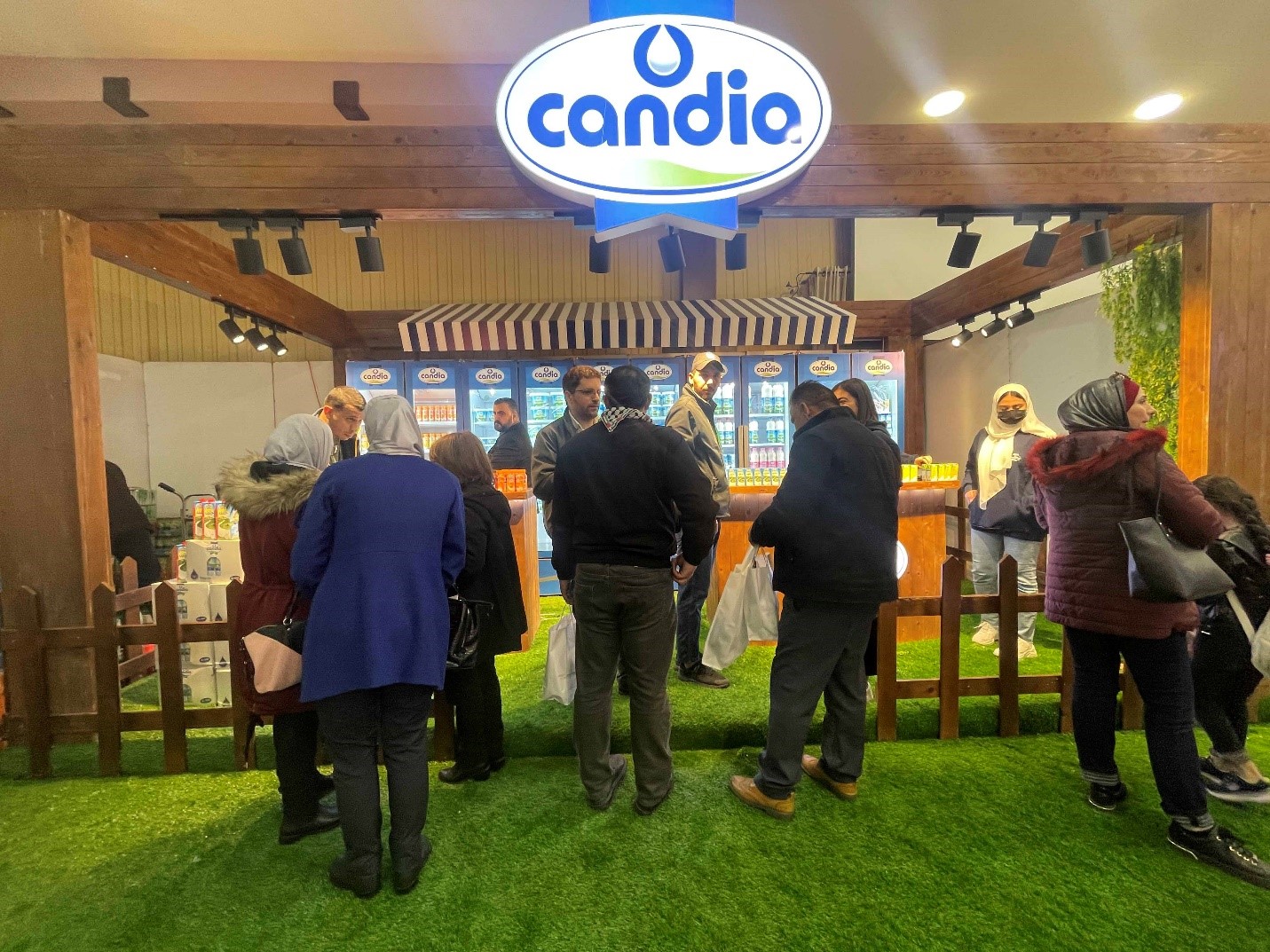 Ramallah - Al-Tayf Dairy Company, Candia, has completed its participation in Our Food Exhibition 2022 for food products, which was organized by the Palestinian Food Industries Union (PFIU) and took place at the Castle Hall in the city of Nablus under the slogan "Buy Your Country's Product To Keep Your People Working". More than 40 Palestinian companies from various food production sectors in Palestine have participated in the exhibition during the period 29 - 31 of last March.
Mr. Imad al-Hindi, the General Manager of Al-Tayf Dairy Products (Candia), expressed his content for the successful participation of the Company with a stand in the Exhibition where the Company's products basket included more than 50 items, "our participation was essential as we believe in the importance of keeping the door of communication with the citizens of our country open which have a huge role in ensuring the continuity of the development process and meeting the Palestinian consumer's desires".
Mr. al-Hindi disclosed that Al-Tayf Dairy "Candia" Company, which is an affiliate of National Beverage Company Coca-Cola/Cappy (NBC), achieved an excellent share in the Palestinian market in record time since the offering of its products in 2019 as a result of its close attention to the highest levels of quality and using top-notch machines and technologies in the production process. He also stresses that Candia products are made 100% form Palestinian milk with Palestinian hands on the highest international standards. Mr. al-Hindi praised the Exhibition role in strengthening the position of national products which he foresees are more than capable of competing imported products.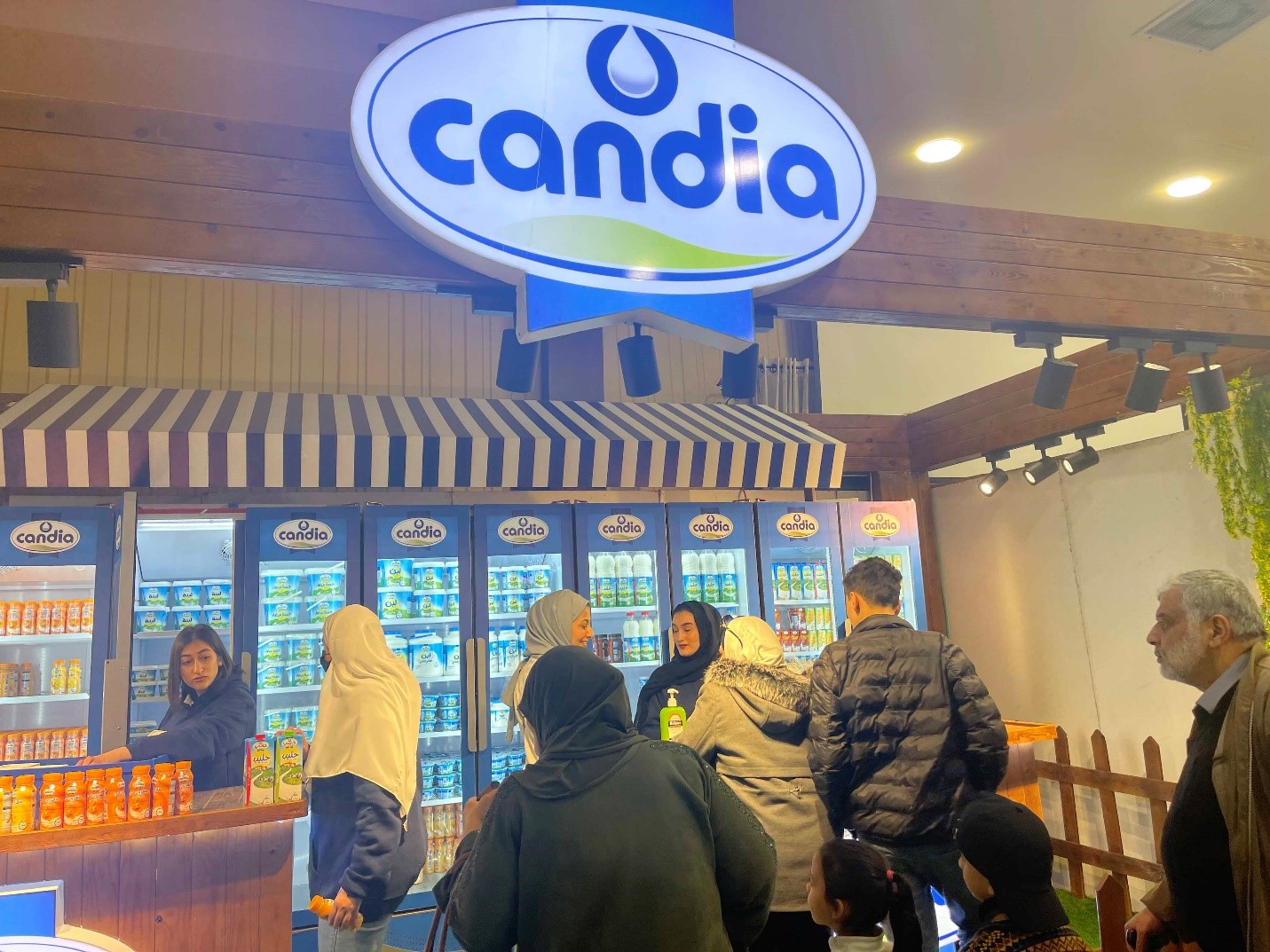 The distinguished, elegant and attractive design of Candia's stand stood out in the middle of the Exhibition on 28 square meters with a modern and sophisticated touch, besides the outstanding display for the Company products which was overflowing with exceptional colors and tastes. The stand witnessed a big turnout of visitors who applauded Candia and its products and expressed their love and pride of the high-quality products.
The Palestinian Food Industries Union (PFIU) carries out "our Food Exhibition" every year in both the West Bank and Gaza in the aim of increasing the market share of the national product at the local market in addition to providing them with a vast media coverage. It as well aims to extending a helping hand in accessing export markets through inviting agents and merchants from several neighboring countries to the Exhibition.