Featured distribution of hundreds of food parcels
National Beverage Company and Al-Tayf Dairy and Food Product Company "Candia" wrap up the "Ramadan Alkheir" Campaign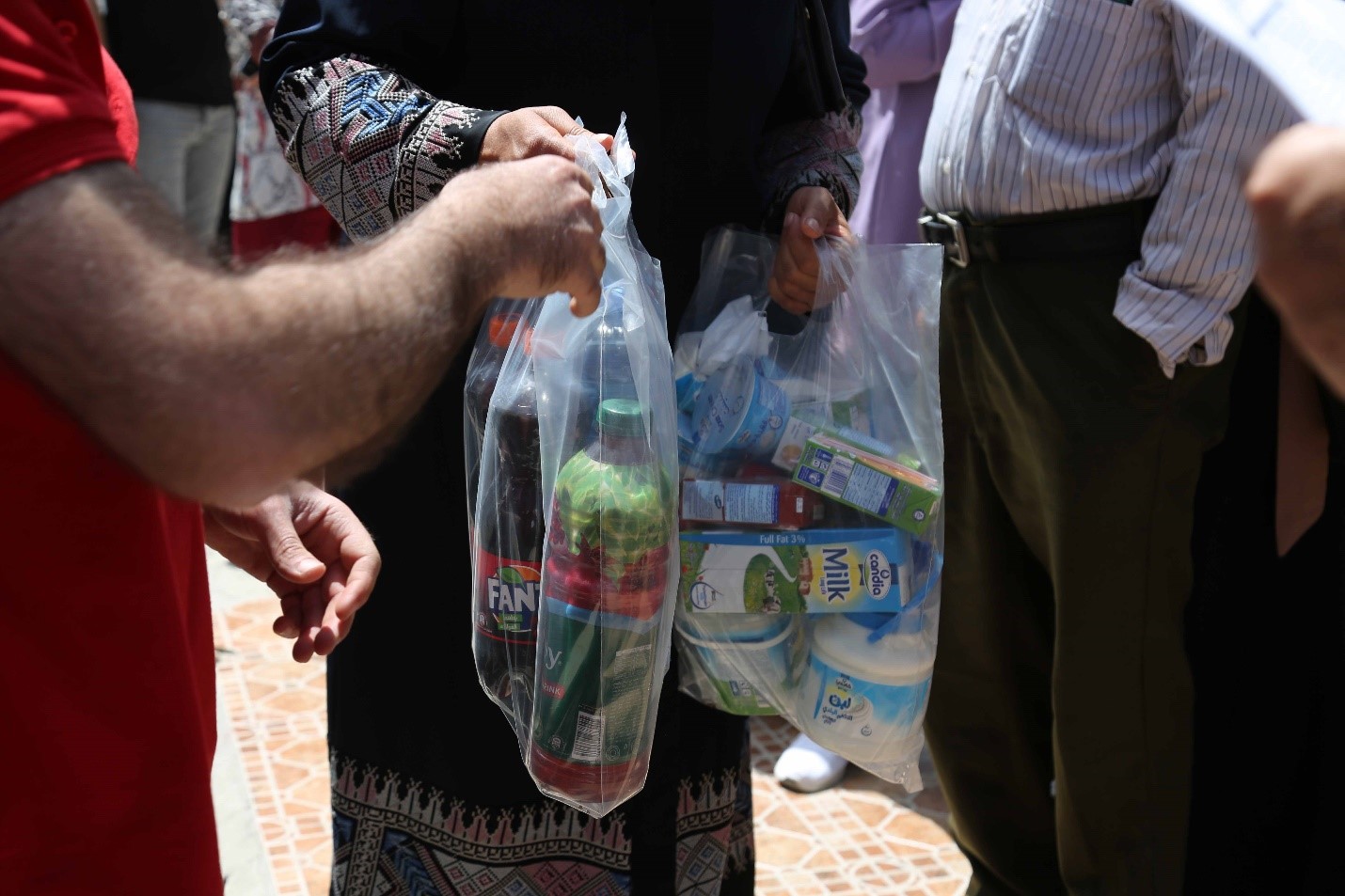 Ramallah – Al-Hayat Economic- In cooperation with Raya Network, the National Beverage Company Coca-Cola/Cappy (NBC) and Al-Tayf Dairy and Food Product Company "Candia" wrapped up the "Ramadan Alkheir" Campaign which aimed at distributing hundreds of food parcels that contain grocery items, dairy products, and beverages. Food parcels were distributed to the underprivileged families in the marginalized and remote areas across the different governorates in the West Bank on the occasion of the holy month of Ramadan.
Mr. Imad al-Hindi, General Director of NBC and Al-Tayf Dairy and Food Product Company "Candia", said: "The importance of this campaign lies in strengthening the social cohesion and meeting the needs of the needy and underprivileged families, especially in the marginalized and remote areas, during this holy month which requires all members of the society to stand together". He noted that such campaigns have become an annual tradition upheld by NBC out of its social responsibility.
Mr. al-Hindi pointed out that, as part of their social responsibility, NBC and Al-Tayf seek to support as many families as possible, amidst the rising of food prices in the international and local markets. He emphasized the importance of the cooperation between the local community institutions and the private sector to strengthen the concept of social solidarity, which is pursued by NBC, Al-Tayf, and Raya Network.
Mr. Shadi Zamaareh, Chief Editor of Raya Network, valued the cooperation with NBC and Al-Tayf in the "Ramadan Alkheir" campaign, and he called for introducing more campaigns for their positive impact, especially in the areas which are far away from the city centers in the governorates. Mr. Zamaareh said that such campaigns would spread joy and happiness among hundreds of children of the poor families in Ramadan and Eid al-Fitr.
During the holy month of Ramadan, NBC and Al-Tayf are working on sponsoring and supporting charity initiatives that would bring relief to the people and underprivileged families, as part of NBC's strategy to provide community support for the neediest sectors.